Учебно-информационный вебинар Avast Software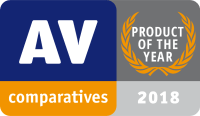 Have you ever wondered how you can solve one of the biggest security gaps – software patches?
Your customers' applications remain one of the main entry points for malware. Uncompleted updates can lead to security gaps. In fact 50% of vulnerabilities exploited occur within 2-4 weeks of a software application update being released. Some of the recent examples include WannaCry and NotPetya ransomware attacks. Analysts consider that the 2 outbreaks could have been easily avoided with a timely patch update.
Do you know how you can deliver all the patches to your customers in the least intrusive way?
Join one of our upcoming webinars to learn how Avast Business Patch Management enables you to identify critical vulnerabilities and makes it easy to deploy patches from a central dashboard:
Keep Windows OS and other 3rd-party applications up-to-date
Patch outdated or failed-to-install software to ensure company and regulatory compliance, and avoid security breaches
Automate deployment and monitor evolution from a single management console
Register now to stay ahead of your competitors!
Date: Tuesday, 18th of June 2019
Time: 9:00 AM CET
Speaker: Jiří Zlámal, SE, RoW
OR
Date: Wednesday, 19th of June 2019
Time: 2PM CET
Speaker: Jiří Zlámal, SE, RoW